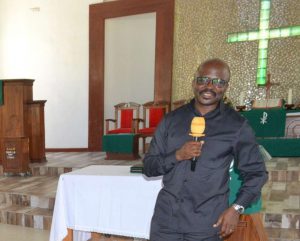 Rev. Dr. Enock E. Mlyuka. Email: dgsadmin@elctecd.org
ECD Administration, Human Resource, Estate and Procurement Affairs is entrusted in enriching all departments, Units and all ECD Community.
Organization structure of Eastern and Coastal Diocese has Four (4) departments and Two (2) units as follows:
DEPARTMENTS:
• Theology and Evangelism Department.
• Social Services Department.
• Finance and Planning Department.
• Human Resources and Administration Department.
UNITS:
The Stand alone units are:
• Information and Public Relations Unit.
• Internal Audit Unit.
Current Strengths Available:
• Qualified personnel.
• Available land.
• Large number of congregants.
• Organization structure.
• Organization's reputation.
• Unity & solidarity.
• Good relationship with other partners.
Current Opportunities Available:
• Availability of partners.
• Government policies.
• Favourable climatic conditions.
• Peace and Political stability.
• Technological advancement.
• Conducive infrastructure.
• Available skilled and qualified manpower in the market.
• Strategic geographic location.
I Corinthians 12:27 – 31.